Product has a data sheet (PDF format)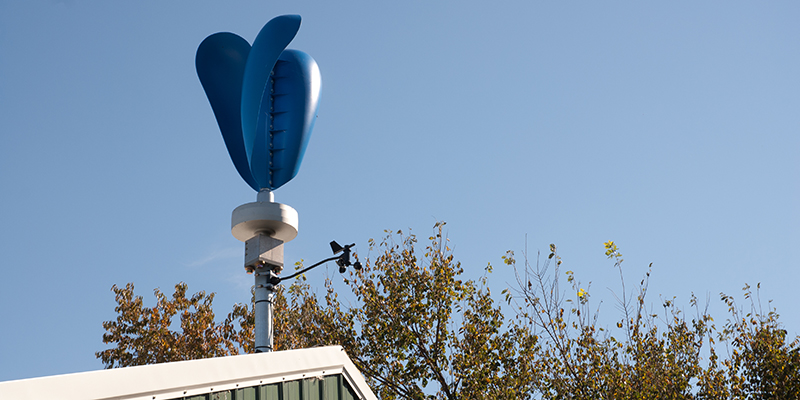 AVA Power Renewable Energy Solutions
AVA100 / AVA S-Series

Green Roof Solutions offers the AVA100 and AVA S-Series renewable energy solutions to meet your green roof power needs. Perfect for urban rooftop applications, the AVA100 and AVA S-Series both feature 1kW wind turbines, solar panels, and lithium-ion battery packs. The AVA S-Series also comes with outdoor lighting. AVA Power products are designed and manufactured in Illinois, USA. AVA Power also performs custom system engineering solutions.
The patent-pending AVA vertical axis wind turbine is efficient and reliable. AVA's stunning blade design is virtually noiseless, is bird-friendly, and can be painted almost any color. The AVA wind turbine generator is a sealed system for easy maintenance. It generates 24V DC electric power and has an inductive load braking system. AVA turbines have been tuned specifically to generate power at low wind speeds to harness as much power as possible in all wind conditions, designed for a maximum wind speed of 35.76 m/s or 80 mph. AVA solar panels are polycrystalline silicon and act as a secondary power source. Smart charge controllers maximize the amount of power being produced by the wind turbine and solar panels while preventing overcharging of the batteries. The advanced lithium-ion batteries are lightweight, compact, and long lasting. The proprietary battery housing is temperature-stable which maximizes the life of the batteries.
Photo courtesy of AVA Power, WI.