Product has photos

Product has a data sheet (PDF format)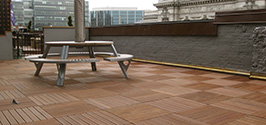 hardscapes gallery
View some of our favorite hardscape projects from around the country.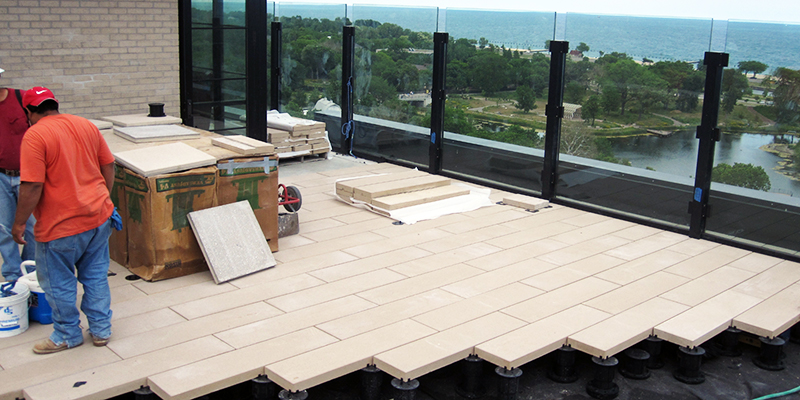 Bison Paver Supports
Bison Deck Supports are an industry-leading innovation in deck and paver supports for your rooftop decks and garden walking space. Bison Versadjust adjustable deck supports elevate a variety of decking surface materials from 2.25" to 36" high.
Bison's patented, screw-to-adjust pedestal assures precisely level and smooth decking and pavers so you can install stunning and sturdy decks over flat roofs. Bison pedestals are made with 20% post-industrial recycled high-density copolymer polypropylene. Bison Versadjust pedestals are lightweight; easy to install; impervious to water, mold, and freeze/thaw; and support 1,250 pounds per pedestal.
Photo courtesy of Intrinsic Landscaping.