Product has photos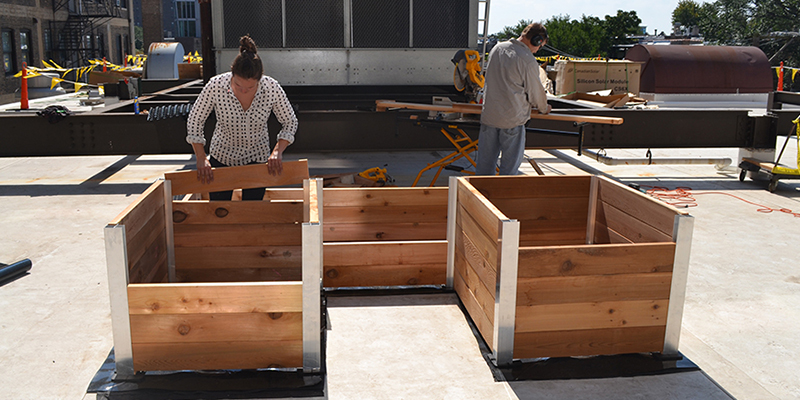 Custom Planters
Custom Planters

GRS designed the GFF planter show the versatility of our raised bed connections. The planter features a storage space below the planting space, which also allows this planter to be accessible to those with limited mobility. It features 4 different facades: Corten Steel Planter; Galvanized Corrugated Steel Planter; Ipe Hardwood Planter; and Stone Planter.
The ICA Raised Bed planter was designed to allow for two depths of media in a compact footprint. The residents of the Institute of Cultural Affairs in Chicago use the deep raised beds to grow tomatoes on the roof in the summer and topped with cold frames for winter green production! The lower section is used for leafy green production.
Tournesol Siteworks can be fabricated to make custom planters in their lightweight fiberglass or fiberglass reinforced concrete. They have made custom planters of all shapes and sizes, to accommodate angular pathways or create an eye catching design. Some even integrate with their site furnishings to create seamless planting and seating options.
Bison's popular Cube products can be custom designed to suit your project's needs. From large planters that accommodate trees, to boxes designed to hide unsightly roof equipment, Bison custom planter and bench options can enhance your project. Planter integrated lighting features, integrated seating, and quality construction make these planters a great option.