Product has a data sheet (PDF format)

Product has video (opens in new window)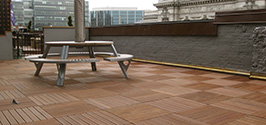 hardscapes gallery
View some of our favorite hardscape projects from around the country.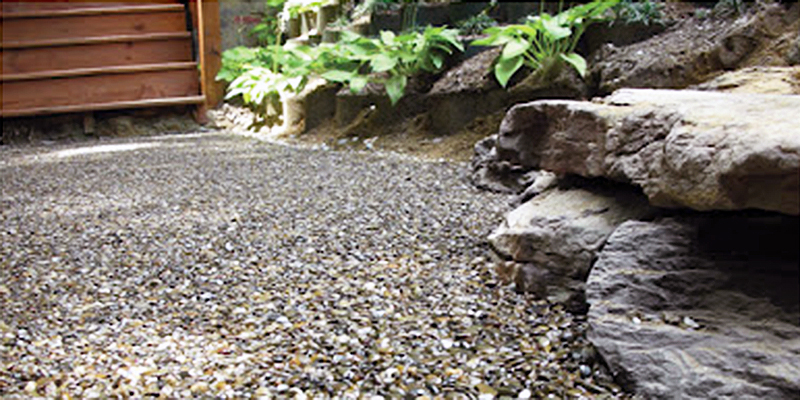 Gravel-Lok
Gravel-Lok is a natural stone porous paving system. Gravel-Lok is a single-component, moisture-curing liquid scientifically designed to bond together a wide variety of aggregates. The result is a permeable and durable natural stone pavement system. Gravel-Lok can be poured on your green roof stone aggregate walkway or mixed in a wheelbarrow or cement mixer and shoveled into place. One five-gallon bucket covers roughly 90 square feet to a depth of two inches if poured and 120 square feet to a depth of two inches if mixed. Stones used with Gravel-Lok need to be clean and washed; no larger than 3" in diameter; and be a hard, non-porous stone. Gravel-Lok comes in a clear or amber liquid in one-gallon, five-gallon, or 50-gallon containers.
Check out the Gravel-Lok blog for design ideas and installation tips.
Photo courtesy of Intrinsic Landscaping.