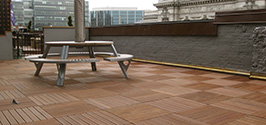 hardscapes gallery
View some of our favorite hardscape projects from around the country.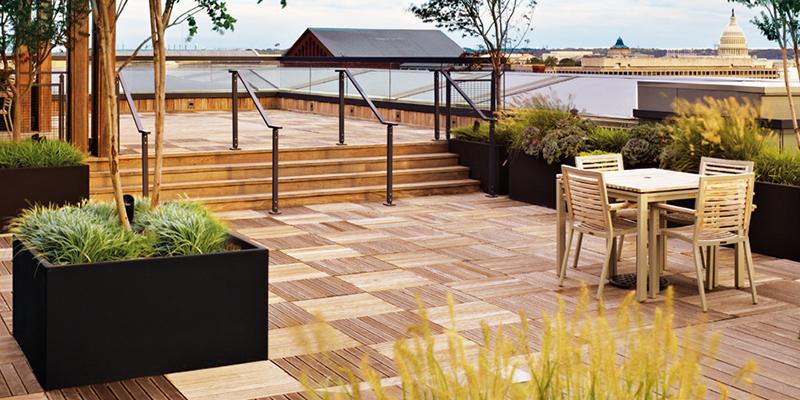 Hardscaping
Every great green roof needs a place to walk around and enjoy the view. Green Roof Solutions offers two ways to enjoy a quiet walk above it all with Bison Wood Tiles and the Gravel-Lok natural stone porous paving system. Bison deck supports offer support for wood tiles or stone pavers, and Bison Cubes™ are a functional planter, seating, and storage solution for your green roof deck.
Photo courtesy of Bison Innovative Products, Denver, CO.