living wall

gallery

Click to view some of our favorite Living Wall projects from around the country.

Product has photos.

Product has a data sheet. The data sheet will download in PDF format.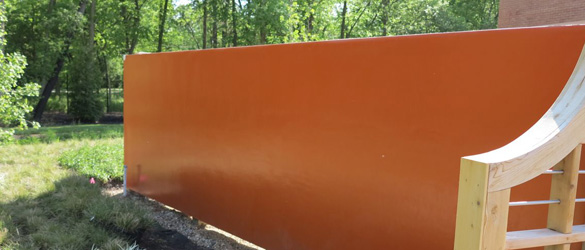 Orange Peel is a unique peel-and-stick PVC waterproofing membrane that works well as the waterproofing for the walls behind a living wall. This self-adhering waterproofing material is a 120 mil (3.0 mm) composite sheet. The sheet consists of a 60 mil high-quality PVC sheet waterproofing membrane along with a 60 mil closed cell foam backer. The foam backing is factory coated with a pressure-sensitive adhesive protected by a plastic release liner that is removed during installation.
Contact us for more information regarding Orange Peel.