Samples available by request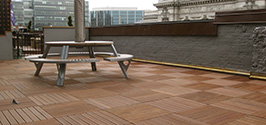 hardscapes gallery
View some of our favorite hardscape projects from around the country.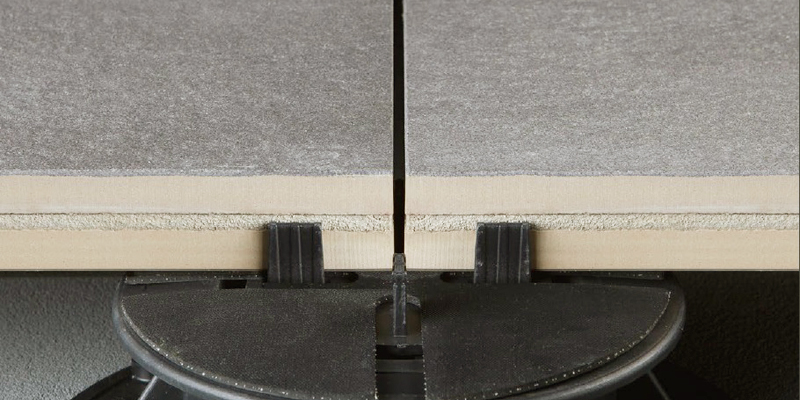 Porcelain Pedestal Pavers
Porcelain Pedestal Pavers

We understand the desire for the beautiful, elegant outdoor surface that porcelain pavers offer, but had serious concerns about breaking force as well as quality. That was before we found the Mosa XT Tile. A bonded double tile gives this product unique strength, and they work wonderfully on pedestal systems often seen on roof decks. An added bonus is their extremely low water retention rate, which protects them from aging that concrete pavers can be vulnerable to in freeze/thaw climates. At 2" thick, these porcelain pavers are pedestal ready, easy to work with, durable, and beautiful.
The Mosa XT collection contains the following Mosa integrated and modular tile programmes: Terra Maestricht, Quartz, Mosa Solids, Terra Tones, Beige & Brown, and Greys. (View Mosa's full list of color options) Mosa XT is available as standard in these colors, designs, and formats. This makes it possible to create a unified look in the transition from indoors to outdoors, no matter which tiles you choose. In addition, Mosa XT can also be supplied in non-standard formats and designs.
Mosa is the world's first ceramic tile company to gain full Cradle to Cradle® Silver certification for its entire tile collection. Years of research and investment have yielded even more results, including ISO 14001 certification. Mosa tiles also contribute to sustainable building certifications, such as LEED and GPR Gebouw. View the Mosa LEEDV4 Overview.