Product has a data sheet (PDF format)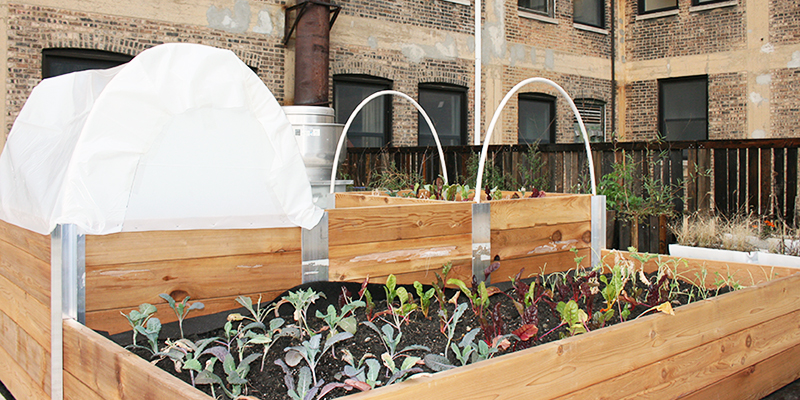 Raised Beds
Easily build a huge range of planters and raised beds:
build rows for rooftop farming
simple raised beds for the home gardener and urban farm
clad in a variety of materials for a clean, custom finished look for restaurant or residential applications
stepped or terraced beds
accessible raised beds for those in wheelchairs
These sheets can also be used to create curved backings when held in place with a frame. These multi-wall sheets are lightweight, highly flexible, and yet nearly unbreakable. If Polygal has been punctured (i.e. if staples or screws go through all walls) the product is no longer water or moisture proof, but can be covered with the Orange Peel membrane for damp proofing.
This product is available in 4' widths, cut to the desired length and priced per square foot. Please contact us for a quote.
Raised Bed Cold Frame
Make the most of your roof top farm or garden's growing season with a cold frame. These have been specially designed for the unique conditions found on rooftops. Able to be secured, you needn't worry about anything blowing off the roof. You'll be able to capture maximum sunlight for warmth and growth with these cold frames made of long lasting, recyclable polycarbonate.
Designed to work seamlessly with our raised bed connections and corners, this cold frame a breeze to install and work with.
Contact us for help designing your raised bed system. Adding a cold frame can increase your income—by adding production days to your year, as well as increasing your capacity for high value items like leafy greens.