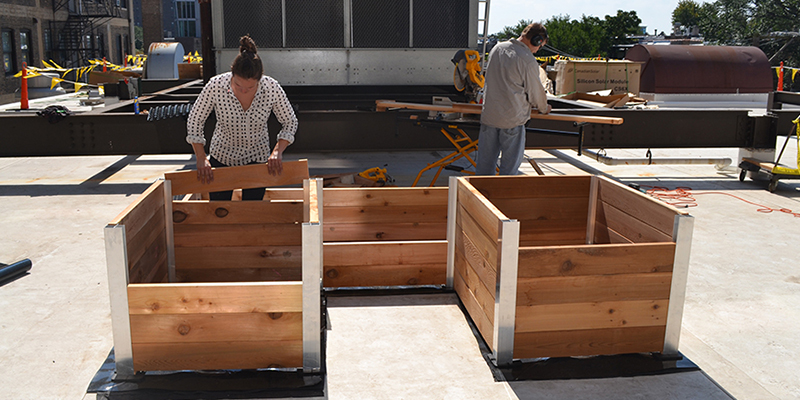 urban agriculture gallery
View some of our favorite urban agriculture projects from around the country.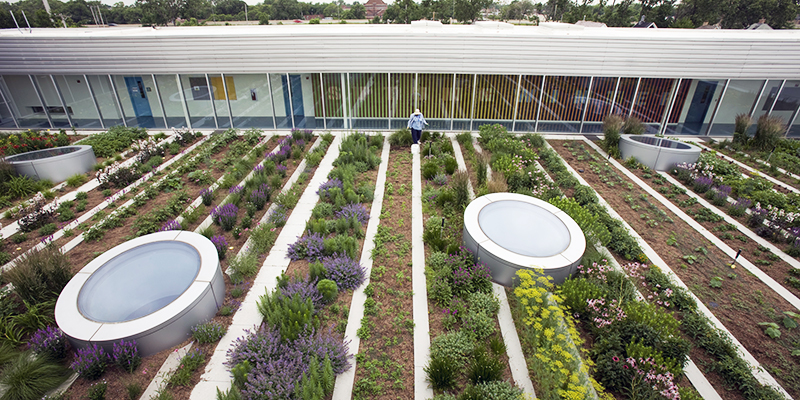 Urban Agriculture
Food production in urban environments is a growing trend in the United States. The availability of fresh produce in many areas of our cities is a real issue, and urban farming is one of the answers to this problem. Green Roof Solutions is at the forefront of this movement and has many products that can be used for urban farming, both on rooftops and in the ground. Contact us to discuss your project, and we can help you find a cost-effective solution to get your farm up and growing.
We have solutions for large-scale rooftop farms, small balconies, and other items that can be utilized for projects of any size.
Perhaps you can make good use of roof space or other under utilized spaces; we have a variety of products that can do anything from turning your balcony into a blooming garden to turning the roof of a grocery store into a productive farm. Take a look at some of the ways our products have been used in the project gallery.
Looking for a product to fit your specific needs and having trouble? Let us know—we love to work with customers to create solutions using our products creatively and, to develop all-new solutions.